iPhone 6 Smart Return Key Tempered Glass Screen Protector with Invisible Back Button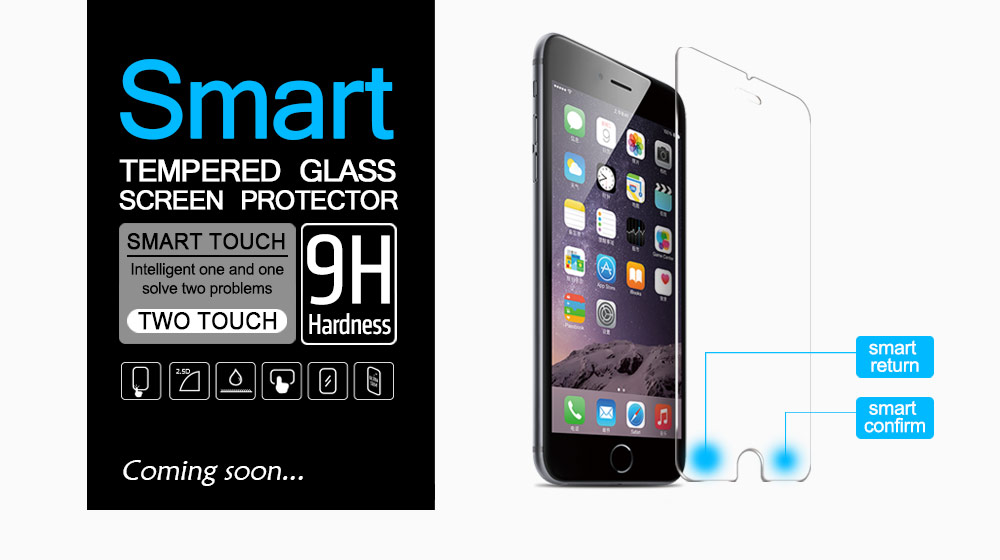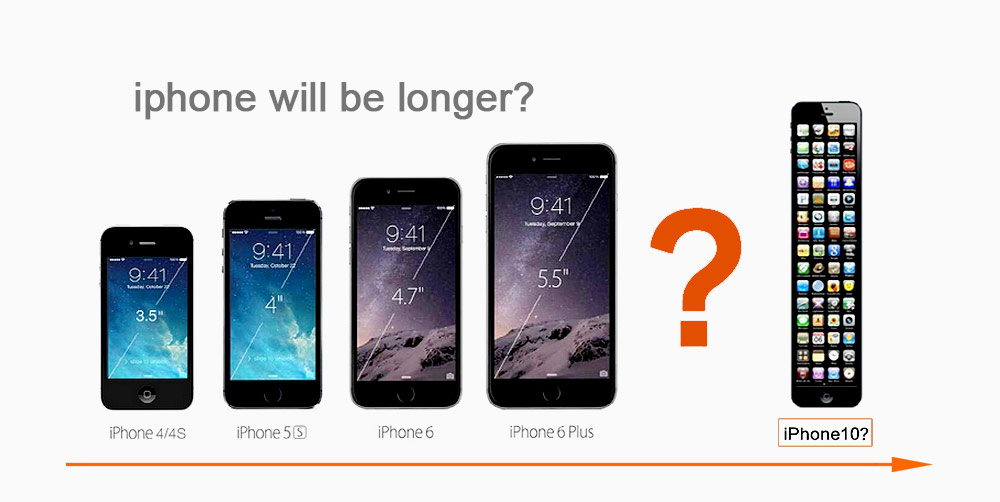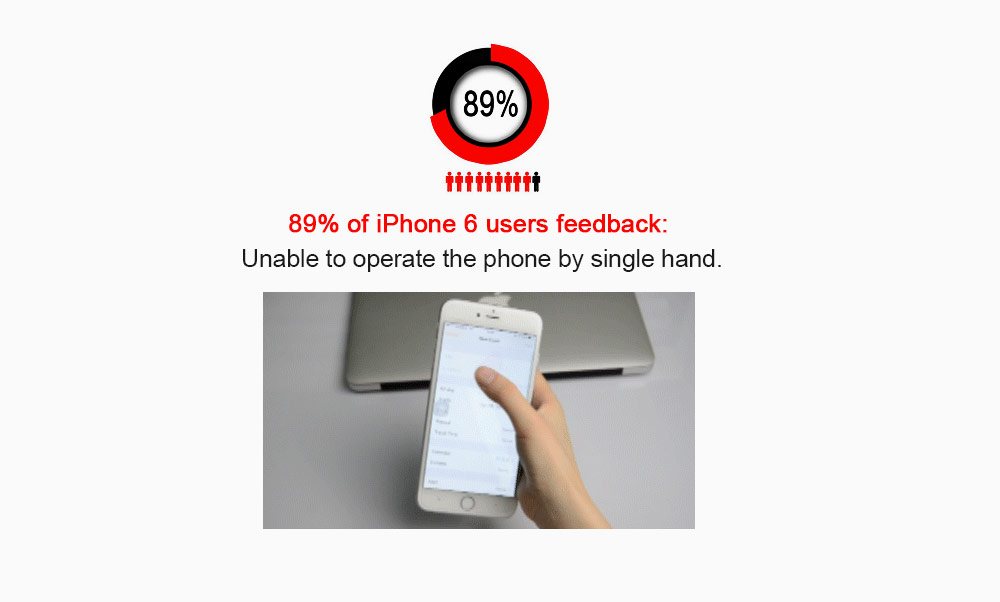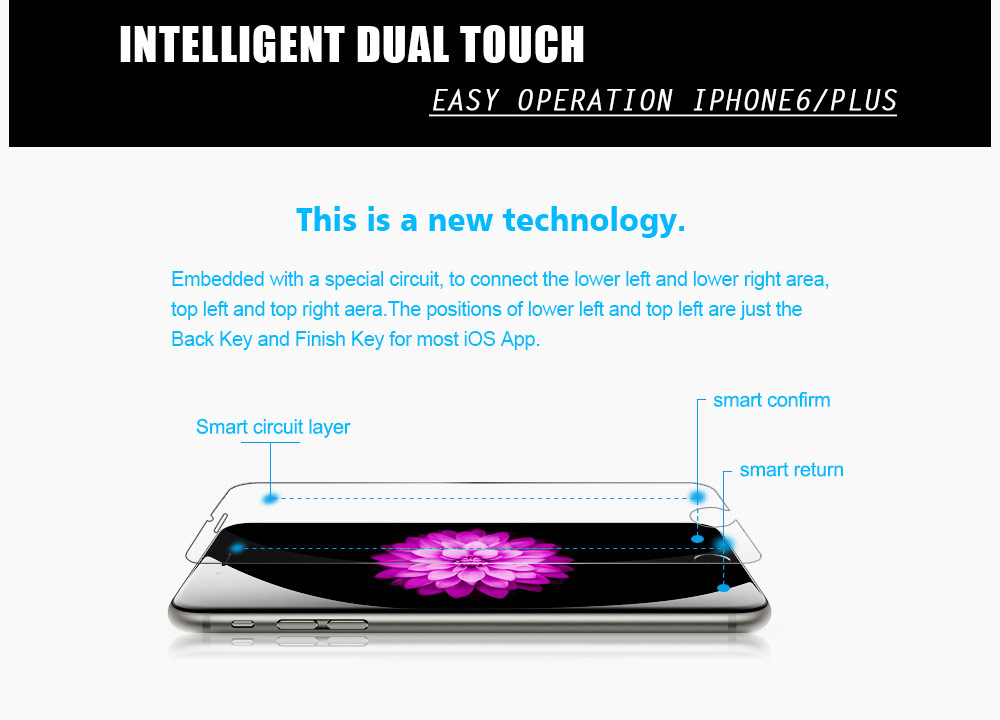 Help all iPhone 6 and iPhone 6 Plus users to solve upper button long problem. With our screen shield you can easily handle your iPhone with only one hand, in addict of protect your phone with our temperate glass.

Smart touch: Give you a return sensitive button on iPhone;

9H Hardness and Scrath-resistent: The thickness of stress layer is as high as 12um and the surface hardness can reach to 9H, it effectively protects against scratches;

Clear Canvas: It is as clear as crystal and the light transmittance can reach to 99.9% without color-difference;

Adsorption: Utilizing ION exchange tempering process, the large ION gets into glass surface to become a state of compression. The ingredient of glass-film makes Potassium ION into the surface to form greater compression stress inside the glass with damage resistance strengthened;

High-clear and transparent, restore original color, over 94% transparency, good light transmission and further sharpen details on the screen to get better display effects.

Easy installation, Electrostatic adsorption technology to ensure the installation smooth, bubble-free and effortless, install screen protector is no longer a big deal.